It seems as though a large majority of golf media has set their Holier-than-Thou, "We wouldn't do that," BS replies to automatic.
Why?
They make their money based on one thing and one thing alone, chasing clicks at the mercy of being allowed into the PGA Tour Media Center at pointless event after pointless event. Luckily for me, I don't … anymore … and I don't care what any of them think, therefore you get no BS here.
I can tell you, if it wasn't already crystal clear, that were I to be offered any sum of contract money near the 6 figure, no wait… NINE figure sums that these golfers have been gifted, I would be gone! What PGA Tour? Who?
You're telling me I am able to compete in the tournaments that matter, THE MAJORS, and play only eight other events all season against a total of 53 (I'm the 54th..remember) players and not miss a cut and still get paid? On top of that, I am getting a 6-9 figure signing bonus?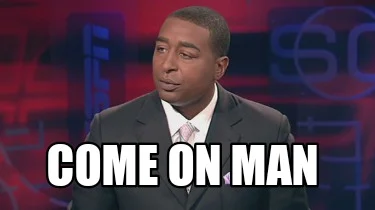 You guys are full of it. I don't believe a single one of you and I am friends with some of you, well, I was before I was kicked to the curb like a dog with mange … you know who you are!
It's easy to preach one thing from your high and mighty Twitter platform and say, "I would 100% not take that money." But, no one believes a single one of you and if they do, they are just as full of it as you. This is life-changing money whether you have a family or not. This is future generation money. This is money that NBA, MLB, NFL, and Premier League players make in a single season. What exactly is the issue?
These guys go out week after week and fight through injuries just to make a cut and hopefully get a paycheck. Sure, a lot of them have solid sponsorship deals in place, but a lot of them do not. Are you really going to blame them for taking security over insecurity?
Would you take insecurity with your own future? NO!
So quit complaining and get on board. LIV isn't going anywhere.
The Saudi oil fund alone made $40 billion in the first quarter of 2022. Do you really think $1 billion of that is going to all of the sudden make them want to do horrific things to American golfers?
Financial Highlights
Aramco achieved a record quarterly net income of $39.5 billion in Q1, an 82% increase from $21.7 billion in Q1 2021, primarily driven by higher crude oil prices and volumes sold, and improved downstream margins.
They won't push that button, and if they do, we all pay the price. But they won't because they want exposure to the rest of the world. Not North America, which makes up a small portion of this vast spherical thing we live on. If LIV is successful around the globe, like soccer is everywhere else but in North America, they could not care less.
I applaud Phil Mickelson for taking a stand against the antiquated PGA Tour and its TPC tour of mundane courses (sorry, not sorry to those courses I have been lucky enough to visit as a member of the PGA Tour media).
I applaud Dustin Johnson for moving on and taking the money as one of the best players in PGA Tour history (6 WGC events second to only the GOAT).
I applaud Bryson, always willing to try something new and this is NEW.
I applaud Brooks, P. Reed (the villain that he is), Patty P. and his honesty, Matty Wolff and his unique swing, and even ugly pants Poulter.
These guys are doing what the rest of the Tour should do and SHAKE THINGS UP!
The format won't change because the PGA Tour injects money into a few events and spices them up. There are still how many events every year?
…
Yeah, exactly…
Who cares about the Sanderson Farms other than locals? Who cares about the John Deere this week?
I'll be watching something new and you should too. -> LIV Golf – YouTube
Hate me or not, I honestly do not care. I wish you well and I wish every single PGA Tour Pro well. I do not care if a player chooses to stay or go, but I will not stand by while others bash a group for trying something new.
Progress was not made by sticking with the old.
Cheers!
(This post was not paid for by LIV Golf)