The Stiff Shaft was formed out of a need for two guys who only wanted to write about golf and needed a place to do it.
Our goal is to bring you plenty of news and opinions involving all things golf.
If you're a golfer, and follow the PGA Tour, or Paulina Gretzky on Instagram, you're sure to love our content and we would appreciate you signing up for our newsletter so that you can stay up to date on the latest golf news.
Editor in Chief: Michael Shamburger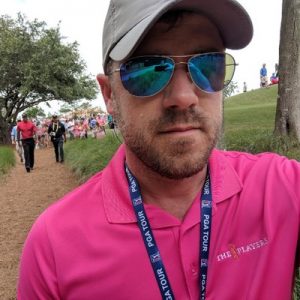 Michael got his start in the blogging world way back in 2011 when he founded CFB Section, which covered college football year round. He was hired by The Big Lead founder Jason McIntyre soon after he figured out how to make GIFs and quickly transitioned to a full-time role with the site where he began covering golf. He has covered plenty of PGA Tour events on site and relishes in the moments he spent walking with Tiger at the 2018 Players Championship.
Michael founded this site in December of 2017, but wasn't able to contribute until March of 2019 when his time with The Big Lead came to an end.
He is currently the Editor in Chief of The Stiff Shaft, covers the World Long Drive for Golf Channel, and works for Golfweek Custom Media.
Co-Founder and Senior Writer: Dan Hauser
Follow: Twitter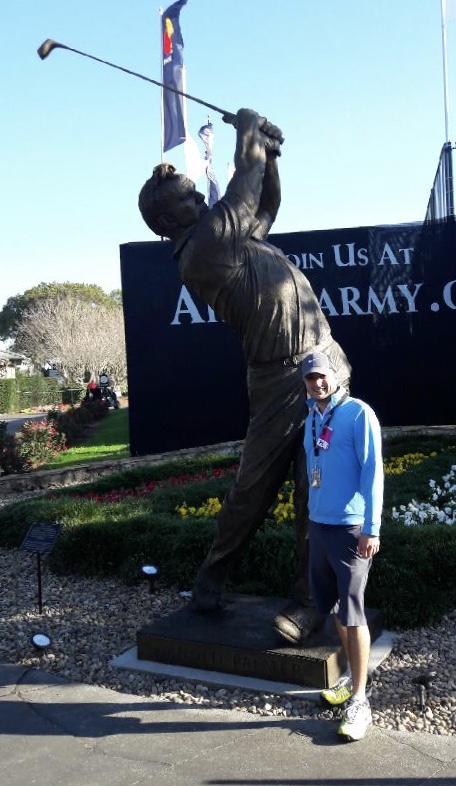 While Dan didn't get his start covering golf until 2014, he has been covering professional sporting events dating all the way back to the mid 2000s. A lifelong fan of the game, Dan found himself getting more and more interested the game as Tiger made his way onto the scene in the late 90s.
Before collaborating on the creating of The Stiff Shaft with Michael, Dan worked for several golf outlets including Links Magazine and Country Clubs in Florida. Throughout that time, Dan has been a staple at the Florida Swing events having covered the Honda Classic, the old WGC event at Doral, numerous Arnold Palmer Invitationals, and several PLAYERS Championships. Dan is even a regular at the Champions Tour events in Florida where he resides.
**
We would really appreciate you taking the time out of your day to sign up for our email newsletter. This will be used to send you updates every morning that will be in your inbox and will recap all of our content from the previous day as well as for give-aways.