Tyrrell Hatton was leading the Arnold Palmer Invitational until he had an unfortunate break on the par-4 11th hole. Hatton's drive found the water and his third shot wound up right of the green leaving him a difficult chip towards a green sloping away from him towards the water.
Watch it all unfold and then watch Hatton shoot his ball … that came up short … with a putter shotgun motion and then flip it off.
Tyrrell Hatton with the shotgun to middle finger move at the @APinv pic.twitter.com/vIAeKNLYtW

— Michael Shamburger (@mshamburger1) March 8, 2020
Hatton made a double and dropped into a tie for the lead with Im, but Im found the water on the next shot shown and now Hatton is alone in the lead again.
Just three players are currently under par. Is this a U.S. Open?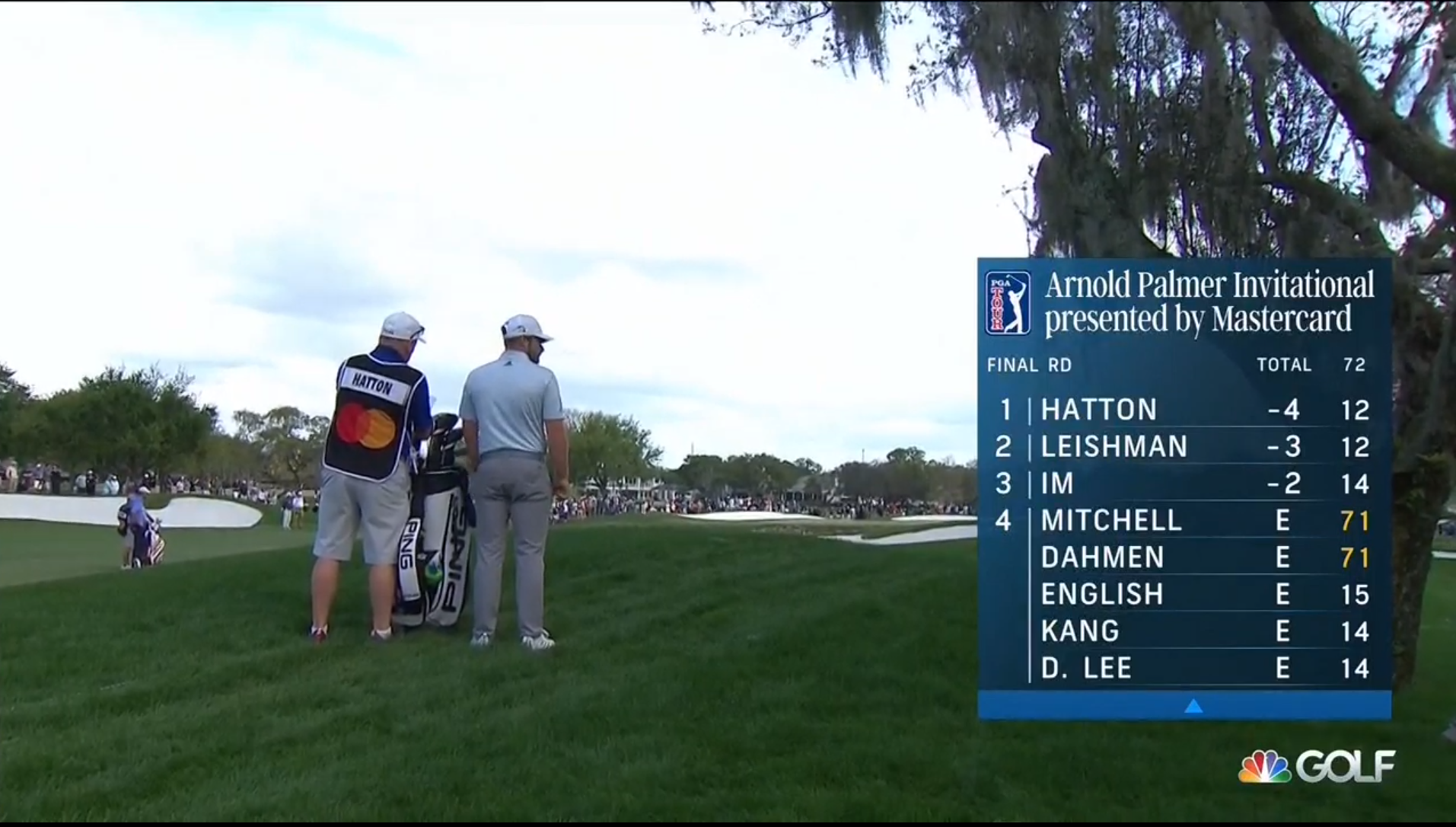 Full video below
Michael is the founder and Editor in Chief of The Stiff Shaft. He is also the Senior Editor of Golfweek Custom Media and covers the World Long Drive for Golf Channel.
He has 8+ years of covering golf, is an LSU fan, and prefers to hit driver-wedge as often as possible.