There's been a lot made about Paul Azinger's comments in which he said that the European Tour, or "THAT" Tour, as Azinger pitifully stated, is second to the PGA Tour.
Of course, a lot in the media across the pond took exception to those words, especially the "THAT" reference, so, I decided to go through the Official World Golf Rankings and divide the players up into European, USA, and International. From there, I went through and highlighted which of those players play the majority of their rounds on either the PGA Tour, European Tour, or Other.
[irp posts="128420″ name="Paul Azinger's comments about the European Tour have Golf Twitter upset"]
The results are as expected.
There are 49 players from the USA in the top 125 to Europe's 40 and 36 International.
In the top 125, 86 players play predominantly on the PGA Tour while 28 play on the European Tour and nine play on other tours. Two players, Tyrrell Hatton and Rafa Cabrera Bello spent nearly equal time on the European and PGA Tours.
Here's the results…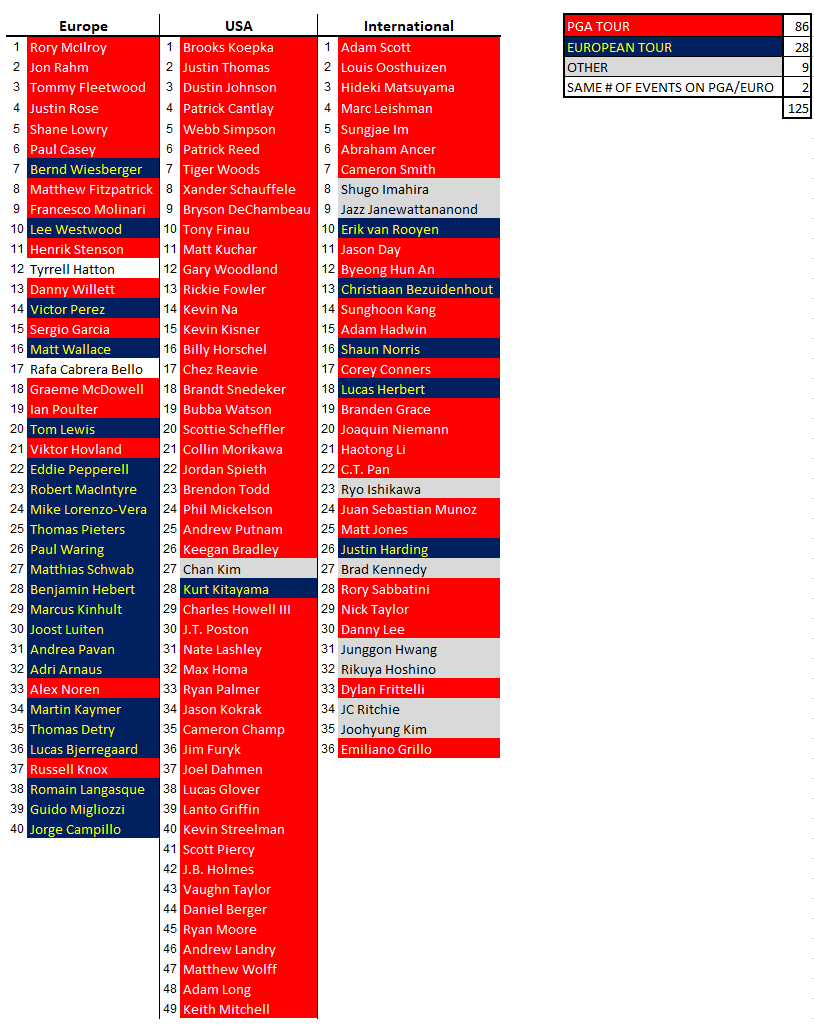 So, while Azinger may have done himself no favors with the European Tour media in being petty and referring to it as "THAT" tour, he wasn't wrong in stating that the PGA Tour is tougher.