Tiger Woods nearly holed his third shot on the par-4 second hole for eagle but the ball, after finding the bottom of the cup, SPUN, yes SPUN back out.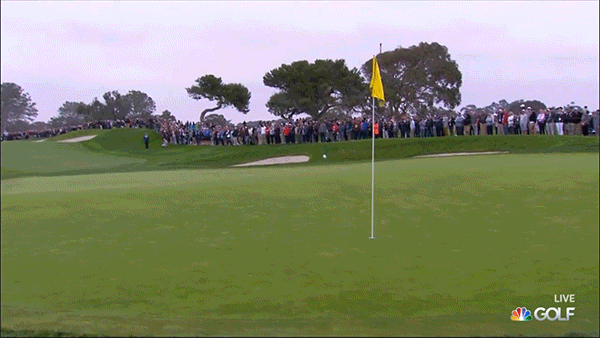 Michael is the founder and Editor in Chief of The Stiff Shaft. He is also the Senior Editor of Golfweek Custom Media and covers the World Long Drive for Golf Channel.
He has 8+ years of covering golf, is an LSU fan, and prefers to hit driver-wedge as often as possible.