Tiger Woods is doing just fine at one of his favorite courses on the Tour, Torrey Pines, where he's won eight times.
Woods got things started early with a birdie at the first, another at the third, a third at the sixth, and a fourth at the ninth for a front nine 32. Things weren't quite as great on the back nine where he made eight pars and one bogey for a total 69.
He currently – at time of publication – sits four strokes back of the leader Jon Rahm.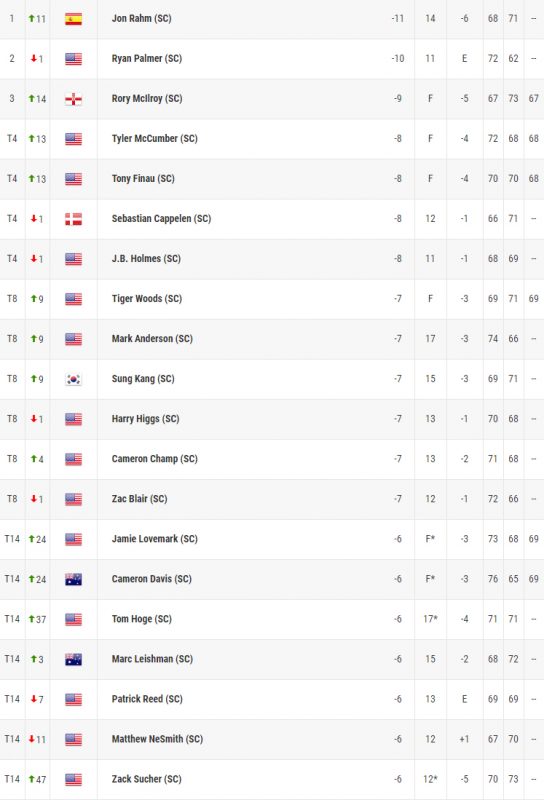 Now for some highlights of Big Cat
Just the approach he wanted.@TigerWoods with his fourth birdie of the day.#LiveUnderPar pic.twitter.com/Zx6TxOU84U

— PGA TOUR (@PGATOUR) January 25, 2020
His 3rd birdie through 6 holes.@TigerWoods is heating up @FarmersInsOpen. pic.twitter.com/ig2kH1evHB

— PGA TOUR (@PGATOUR) January 25, 2020
https://twitter.com/PGATOUR/status/1221136602086477824
Michael is the founder and Editor in Chief of The Stiff Shaft. He is also the Senior Editor of Golfweek Custom Media and covers the World Long Drive for Golf Channel.
He has 8+ years of covering golf, is an LSU fan, and prefers to hit driver-wedge as often as possible.