The second round of the Zozo Championship was put on hold because nearly 95% of the island received a ridiculous amount of rain.
Just announced: 2nd round of the @zozochamp will be spectator-free due to rain fall totals and safety concerns. In addition, the tournament will have a Monday finish. #zozochampionship pic.twitter.com/WLOLm5fqBB

— Dan Hauser (@DanHauserGolf) October 25, 2019
Just check out the video below from Poulter:
Current view in Chiba, Japan, down the road from the Zozo Championship venue… pic.twitter.com/oFCuOmFPog

— Stina Sternberg (@StinaSternberg) October 25, 2019
Tiger Woods is currently tied for the lead with Gary Woodland, so we're keeping a close eye on this event for obvious … 82 … reasons.
Here are the updated tee times.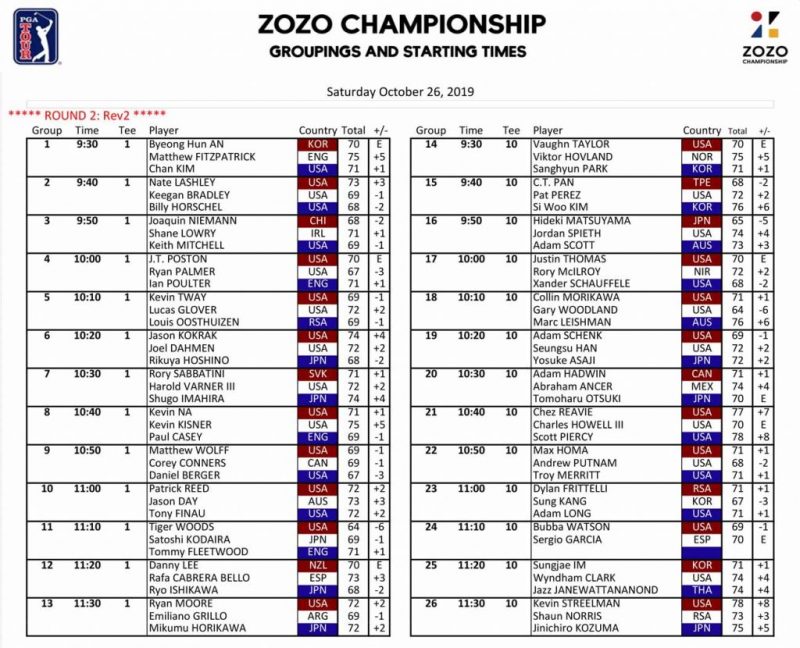 Michael is the founder and Editor in Chief of The Stiff Shaft. He is also the Senior Editor of Golfweek Custom Media and covers the World Long Drive for Golf Channel.
He has 8+ years of covering golf, is an LSU fan, and prefers to hit driver-wedge as often as possible.