Tiger Woods and TGR Ventures announced on Thursday that they have entered into a "strategic partnership" with PopStroke Entertainment Group. PopStroke is a technology-infused golf-entertainment concept featuring professionally designed putting courses and exceptional food and beverage.
The PopStroke experience is enhanced with a technology platform consisting of the soon-to-be released electronic scorekeeping golf ball, the "iPutt" ball. The ball transmits scores electronically to the custom PopStroke app which can be downloaded in the Apple and Android App stores. Players will be able to compete against each other in a dynamic, social and tournament environment while earning "Pop Bucks" through the PopStroke loyalty rewards app program.
PopStroke combines the family-fun enjoyment of mini-golf with the entertainment and social aspect that has made places like TopGolf and Drive Shack incredibly popular throughout the country.
Food, soft drinks, signature cocktails, a variety of craft beer, and wine options are also available on the app for delivery directly to a golf course location or at the onsite full service restaurant and bar.
The Jupiter-based company currently has one facility, located in Port St Lucie, Florida. Additional locations are currently planned for Scottsdale, Arizona and Fort Myers, Florida and they plan to add several more locations throughout the country in 2020.
Through its partnership with Woods and TGR, PopStroke will use Tiger and TGR design to design the putting courses at all future locations.
"Some of my happiest memories are spending time with my pops on the golf course having putting contests," said Woods. "I'm looking forward to others enjoying time with their kids at PopStroke. This is a new way for individuals to experience the game of golf. It's about bringing people together."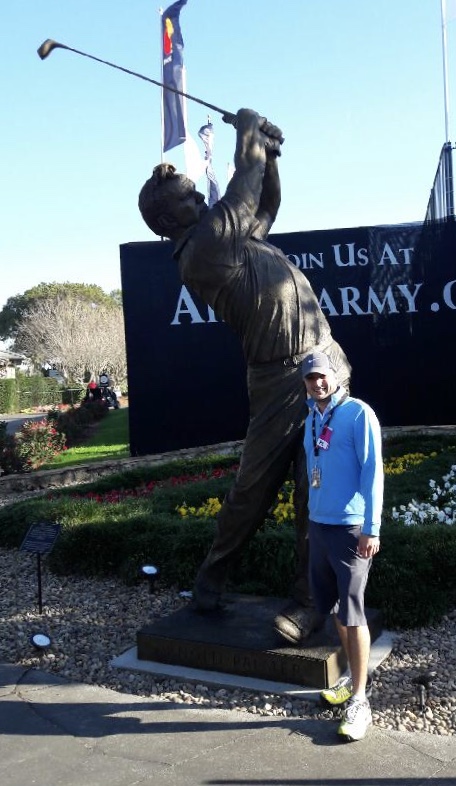 Dan is the co-founder of The Stiff Shaft and the website's Senior Writer. A South Florida native, Dan has been covering golf since 2013 and playing it his entire life. He is still waiting for his first hole-in-one.