For those of you that have been living under a rock, Phil Mickelson has been on Twitter for about a year now. Oh and what a glorious year it has been.
In the year that Phil has been on Twitter, he has given us gems such as Phireside With Phil chats and tweets about hitting bombs. It's no secret that Phil has been a must-follow on twitter and his tweets are "gold, Jerry! Gold!"
First edition of "Phireside with Phil."

I'll be sharing some interesting stories that have taken place through the years and will hopefully have some guests in the future too. #PhiresidewithPhil pic.twitter.com/4NDVTPNKmt

— Phil Mickelson (@PhilMickelson) June 18, 2019
https://twitter.com/PhilMickelson/status/1117096350519193601?s=20
The only thing that had really been missing from Phil having the full Twitter experience was interacting with some of his followers. After all, interacting with fellow Twitter users is what makes Twitter what it is, for good and bad (this website wouldn't exist if it wasn't for a random Twitter interaction a few years back).
Well, yesterday Phil decided he was going to slide into some mentions and just like everything else he does on Twitter, it was glorious.
He started off by firing off at this seemingly innocent tweet sent out by Golf Channel's Will Gray:
Thanks for noticing. I did a pro am dinner last night for 100 dealers and customers instead.

— Phil Mickelson (@PhilMickelson) August 14, 2019
It didn't stop there though. Next up was fellow Tour pro Luke Donald:
We agree one one thing at least

— Phil Mickelson (@PhilMickelson) August 14, 2019
As you can imagine, following those two tweets Golf Twitter blew up. Phil continued to have fun with it all:
It is

— Phil Mickelson (@PhilMickelson) August 14, 2019
On your deathbed,you shall receive total consciousness. So you've got that going for you. Which is nice!

— Phil Mickelson (@PhilMickelson) August 14, 2019
After having a fun afternoon on Twitter, Phil probably woke up this morning focused and ready to start his first round at the BMW, right? Well, reader, you would be wrong. Behold this gem sent out by Phil a mere hours before his tee time at Medinah:
Yes. These moves have helped me through so much in my life. 🕺

— Phil Mickelson (@PhilMickelson) August 15, 2019
I have said this many times, and I will say it once again. Never change Phil!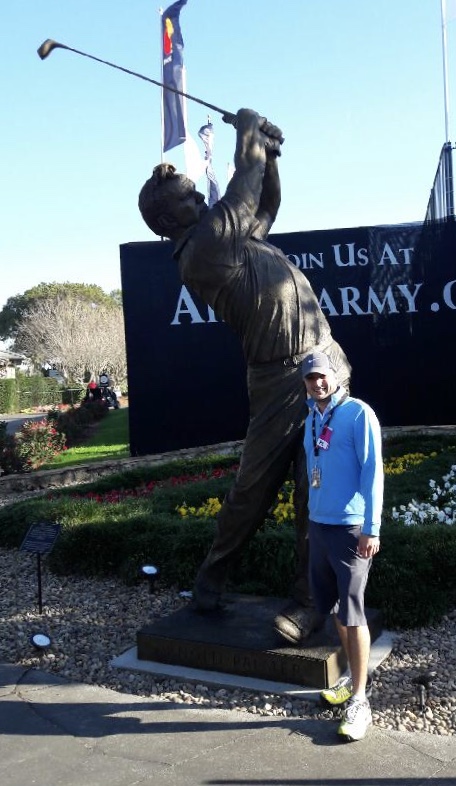 Dan is the co-founder of The Stiff Shaft and the website's Senior Writer. A South Florida native, Dan has been covering golf since 2013 and playing it his entire life. He is still waiting for his first hole-in-one.