Thanks to the new schedule, the PGA Championship is being held in May for the first time in the modern era. Glory's Last Shot is now Glory's Second Shot as the PGA becomes the second major on the calendar. Bethpage Black is the host course this week and, in case you didn't know, it's really tough.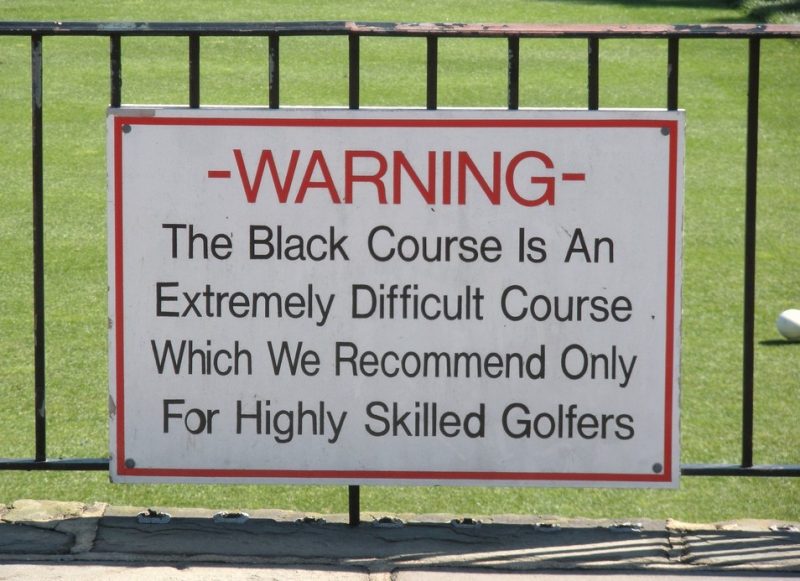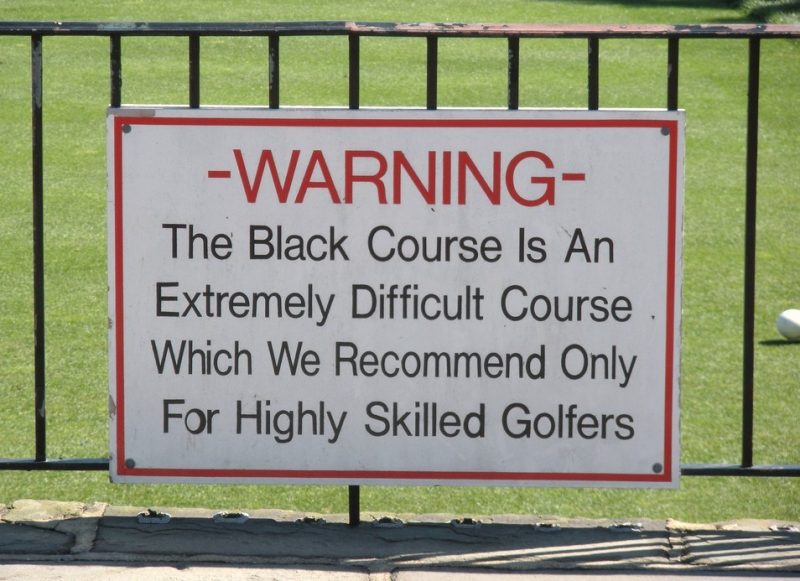 Here's a look at how we're doing overall this season:
We clearly aren't experts.
* Two Inches Short won our bracket challenge even though he didn't pick the WGC-Match Play winner.
Now, on to this week's picks…
Quick, who won last year's PGA Championship? If you answered Brooks Koepka, you would be correct.
Once again, Brooks heads in to the week pretty under the radar, which apparently is exactly where he likes to be. The defending champ isn't lacking any confidence though if this exchange during his press conference on Tuesday is any indication: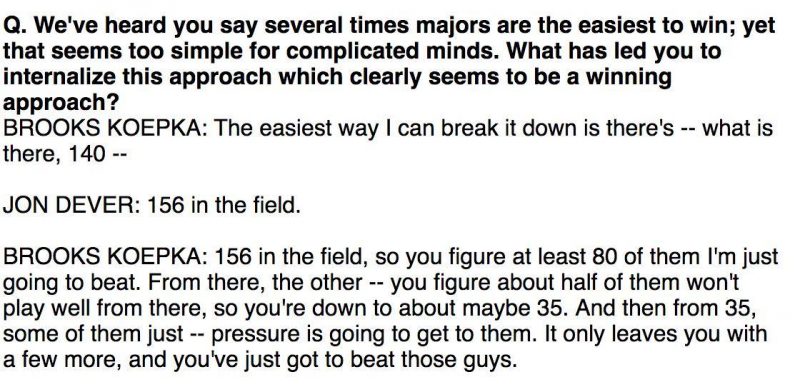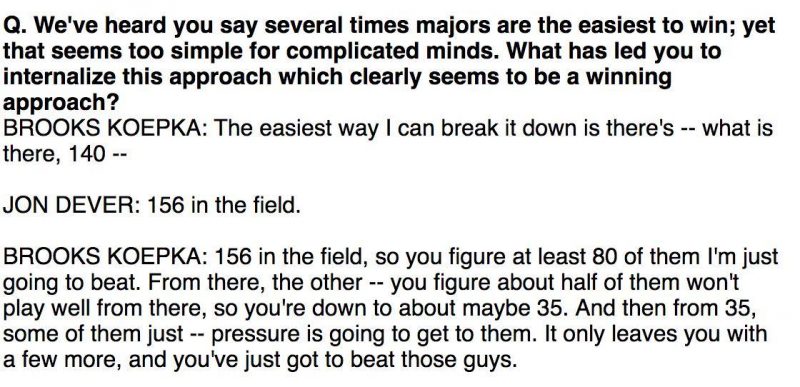 I mean my god, just look at that! How can you read that and not feel like Brooks is going to run away with this thing this week?
Yes, I know Tiger is teeing it up this week. Yes, I know he is fresh off a Masters win. In the name of full disclosure, I actually seriously considered Tiger this week. After reading that quote though, I can't not pick Brooks this week.
So, give me a repeat of last year. Brooks lifts the Wanamaker for the 2nd straight year and Tiger finishes a very close runner-up again.
As much as I want to say Tiger will win this week, I just can't bring myself to do it for fear of jinxing him. So, if you ask me right now whether or not I think Tiger will win I will tell you, "Yes, he will," but I'm not going to write that here … except I just did.
I'm picking the other favorite this week in Brooks. Why? Just look at this guy's history in major championships. Back-to-back U.S. Open wins in '17 and '18, followed by a PGA Championship win last season and then a second place finish at the Masters this year behind Tiger. Between Brooks and Tiger, the two have combined for a win, T6, win, win at the last four majors. That's insane and is probably the most dominant look at where the two stand today.
I will say this, both will need to hit the fairway in order to survive the week because the rough at Bethpage is no joke. However, Brooks hit nearly 70% of the fairways at Augusta and Tiger hit almost 63%. Both were over 72% in GIR with Brooks at 73 and Tiger at 80. If their drivers are on, they're going to be very VERY hard to beat.
I'm not sure what's going to happen this week with the weather being a little colder and the course being soft, but I know we're probably going to be in for a great show.
This might shock none of you, but we're taking Tiger Woods to win the 101st PGA Championship this week at Bethpage Black.
The reigning Masters champion hasn't played since winning his FIFTH green jacket for good reason. He's 43-years-old and has a fused back. Plus he doesn't need to.
We've heard people say he doesn't hit it long enough or straight enough to contend at the Black this year. We don't know what planet those people are living on. The man won a U.S. Open here back in 2002 and was the only player under par.
Check out some of his key stats this season that matter at Bethpage which will play as a 7,436-yard par 70:
Leads the Tour in greens in regulation (75.56%)
Leads the Tour in ball striking Leads the Tour in approaches from > 200 yards (44'1")
3rd in scrambling from the rough (76.19%)
5th in approaches from 175-200 yards (28'8")
7th overall strokes gained
So yeah, give us the guy that has FIVE TIMES the number of majors Brooks Koepka has. LOL. Seriously. In the last 3 majors, a total of only SIX guys has beat Woods. Plus he'll be commuting to the course from his yacht. GOAT moves only.
16 majors sound much better than 15. So does 82 wins, but who's counting? Tiger Woods is so back. LET'S GO!