Tiger Woods won his opening match on Wednesday against Aaron Wise and followed that with a second match loss to Brandt Snedeker on Thursday. In order to advance, Woods needed to win his match on Friday against Patrick Cantlay and have Brandt Snedeker either lose his match or tie/half/square it with Wise.
In normal Tiger Woods fashion, he did not disappoint and turned it on.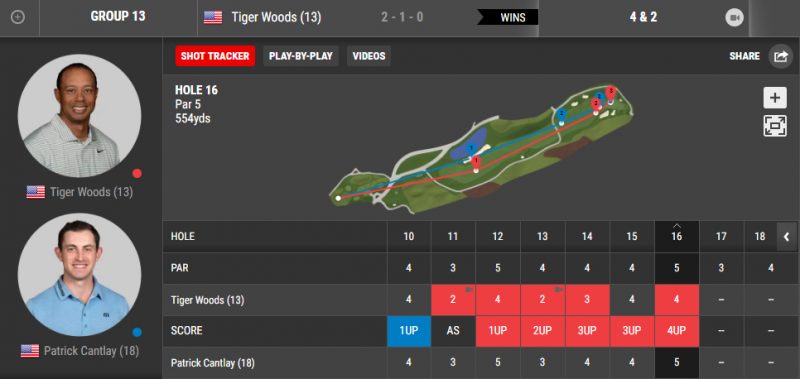 We saw some spectacular shots, putts, and a lot of solid play from Woods. Two of the best moments came on the back nine at Austin Country Club.
Woods squared the match with a beautiful putt on the par-3 11th hole.
He then went on to hole out for eagle on the par-4 13th hole and gave a vintage Tiger fist pump.
This is the stuff that has us all excited for the Masters!
Woods went on to win his match 4&2 against Cantlay and will advance to face none other than Rory McIlroy!