Next week is the Open Championship, but before we get to Carnoustie we have one last Tour stop to get to, and since the field is pretty ho-hum, we're going to give you some Scottish Open picks as well. Here's who we like this week.
DMoney
Before we get to my pick, let us re-live the time that Zach Johnson got scared off by an air cannon at this event:
Now that we got that #neverforget moment out of the way, on to my pick for the week.
While it would be cool to see Steven Bowditch win this week since he went to Twitter to find himself a caddie, I think I have a better chance at getting the W. So, let's turn to someone who actually has a shot this week and that's Joaquin Niemann. The 19 year old has played in just eight PGA Tour events since turning pro and has already earned his Tour card. He's coming off a T-5 finish at the Greenbrier and has another three top 10 finishes including at Jack's event last month. What would make the win extra gratifying for Niemann is when he turned pro he gave up his spot in the Open that he had earned as an amateur. A win this week would get him that tee time at Carnoustie back.
Bonus pick this week as we also turn our attention to the European Tour and the Scottish Open. As for who I like there this week, I'm going to take an American. Not just any American though. I'm going to take an American that loves to get under the skin of the European players and their fans and that's Patrick Reed. Forget the fact that Reed won the Masters and finished 4th at the U.S. Open, he lives for that "Captain America" mantra and I'm sure he would love nothing else than to give it to the European fans this week by lifting the Scottish Open trophy.
The Stiff Shaft
I'd really rather not even make a John Deere pick this week, sorry, but my interest is on the other side of the pond … but since we're doing this thing I'll go with the guy who likes to act like he's the smartest man on the planet.
Bryson DeChambeau
And now, for the Scottish Open where the big names are playing in order to get ready for The Open at Carnoustie next week …
I'm going to go with the guy who finished runner-up at the Masters to the guy that D Money is picking to win. Rickie Fowler.
Fowler has won this event before and finished T9 last year. He likes this type of golf, it suits his game, he's won before … I already said that … and I think he's poised to have a next two weeks.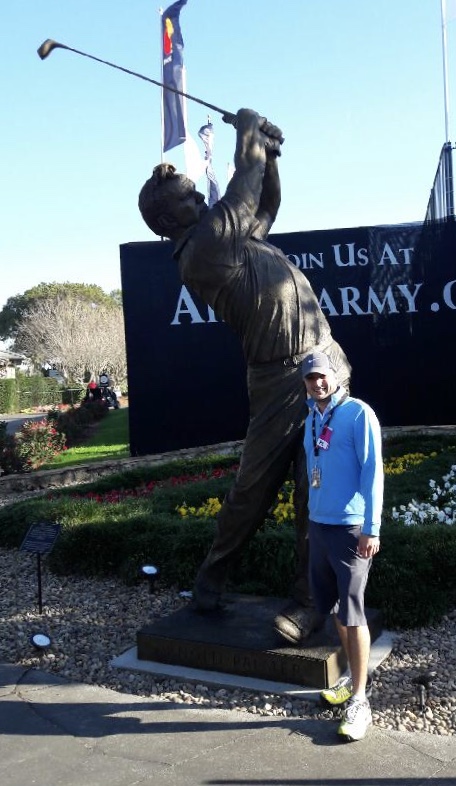 Dan is the co-founder of The Stiff Shaft and the website's Senior Writer. A South Florida native, Dan has been covering golf since 2013 and playing it his entire life. He is still waiting for his first hole-in-one.