By now you have seen this from the third round at the U.S. Open.
Even if you aren't a golf fan, you have probably seen the footage of Phil Mickelson clearly hitting a moving ball on the green. Whether it was frustration, a calculated jab at the fine folks at the USGA, or simply taking advantage of the rules as Mickelson admitted after the round, it was a bad look for Lefty. When the USGA chose to slap Phil with a two-stroke penalty over a DQ, many in the golf world called for Phil to withdraw from the tournament. He didn't and finished the tournament.
Well, after a few days to reflect and sleep on the decision he made, Phil appears to be showing some signs of remorse. Whether it was at the suggestion of his sponsors or just a simple admission of making a mistake, Mickelson sent a statement to some reporters Wednesday morning admitting his regret.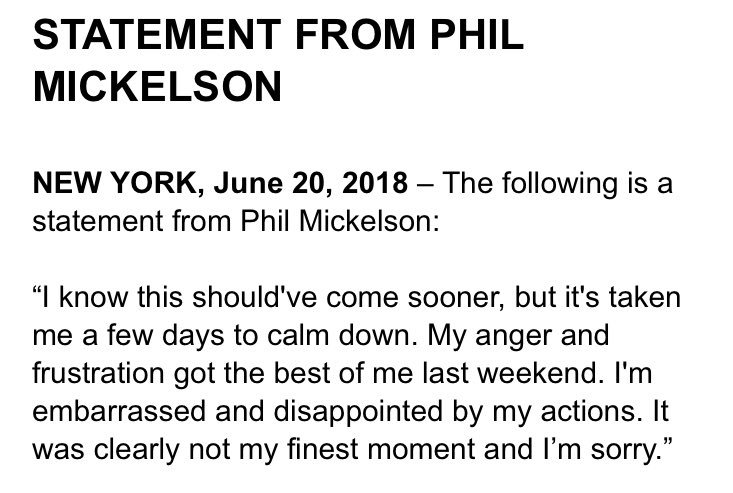 It took a few days, but it seems that Phil has finally come around and realized that he messed up. While many will point to the fact that he used the rules as they were written, I think everyone can agree it was a bad look. It appears that he has realized the same finally.