It's no secret that one of the most underrated parts of Jason Dufner's game this season has been his hat game. We all remember his "Boss" hat earlier this year or when he showed up to the PLAYERS in a PLAYERS Championship rope hat. Needless to say, Duf has made the most of his free agent status in the hat game this year.
So, when he showed up to his Memorial pre-tournament press conference on Tuesday in a hat that said, "Save the Crew", myself and the majority of the golf world didn't think anything of it. Here's Duf showing his home state of Ohio some love. However, there was more to the story then just that.
Dufner is making the most of his free agent status this week to not only spread the world about the possible moving of the MLS's Columbus Crew, but also to raise some money for charity in the proccess.
For this week only, Dufner has teamed up with MSF Real Estate Capital to sport Ohio themed hats this week. While he was hesitatant at first to take on a hat sponsor this week, he said the Ohio theme is what sold him.
"I got a sponsorship for a hat and decided to come up with some Columbus- and Ohio-themed deals for this week, being the defending champion and being from Ohio," Dufner told the Columbus Dispatch. "Just showing some support with a couple different Columbus- or Ohio-themed hats. The hat thing with me has been pretty popular this week."
For those that don't know, the Columbus Crew, one of the original MLS franchises is in danger of moving. The current owner is looking to relocate the franchise to Austin, Texas which has many in the area, including Dufner less than thrilled.
"They're going through a thing with relocation," Dufner said. "Their owner's trying to take them to Austin. People here are really passionate about soccer. I wouldn't say I'm extremely passionate about soccer, but I identify with what they're going through, being from Cleveland and losing the Browns in the '90s."
All of the Ohio themed hats that Dufner will be wearing this week can be purchased here for $40 with a quarter of the proceeds benefiting the Jason Dufner Foundation, which helps feed needy children in Lee County, Ala. Another quarter of the proceeds go to the group working to "Save the Crew" and keep them in Columbus.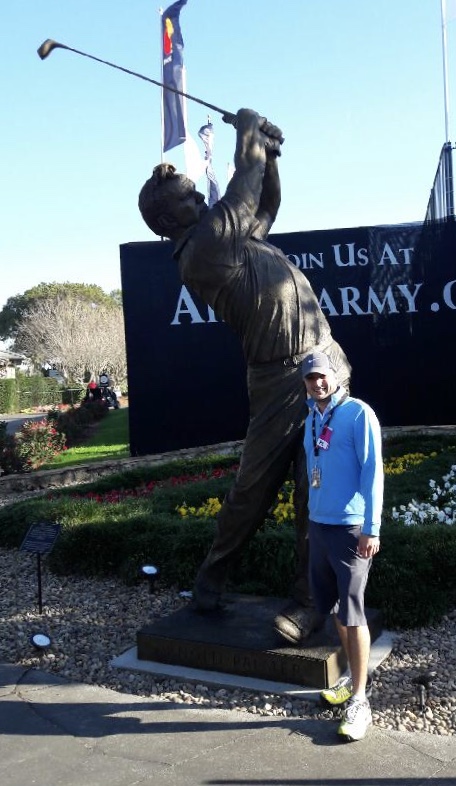 Dan is the co-founder of The Stiff Shaft and the website's Senior Writer. A South Florida native, Dan has been covering golf since 2013 and playing it his entire life. He is still waiting for his first hole-in-one.