By this point we have prettt much seen everything from fans at golf tournaments. We have seen "wears golf spikes to the event" guy. We have seen "baba booey, get-in-the-hole, and mashed potatoes guy". On Saturday afternoon at the Players though, we were a witness to a new golf fan.
I present to you, "brings the dog to the course" guy:
Heady play by the dude in the bottom left corner who brought a dog onto the property #THEPLAYERS @THEPLAYERSChamp @TPCSawgrass pic.twitter.com/D3OpFXq2lm

— Dan Hauser (@DanHauserGolf) May 12, 2018
Now I'm no expert, but I'm pretty sure animals are on the list of things of things you aren't allowed to bring into a golf tournament so one would have to assume that it's a service animal. Either way, heady play by the gentleman introducing us to a new type of "golf guy" today.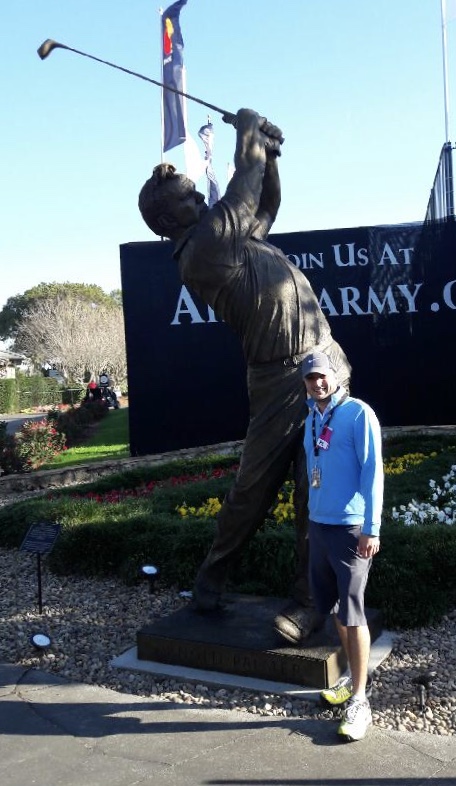 Dan is the co-founder of The Stiff Shaft and the website's Senior Writer. A South Florida native, Dan has been covering golf since 2013 and playing it his entire life. He is still waiting for his first hole-in-one.