We are just one week away from the PGA Championship and the season's second major. But before we head to Bethpage Black, we have to make a quick stop this week in Dallas for the AT&T Byron Nelson. While the field isn't overly deep, it does feature two Dallas icons in Jordan Spieth and Tony Romo (yes, THAT Tony Romo). Romo is making his third Tour start on a sponsors invite where he looks to make his first professional cut.
Here's a look at how we're doing overall this season:
We clearly aren't experts.
* Two Inches Short won our bracket challenge even though he didn't pick the WGC-Match Play winner.
Now, on to this week's picks…
Well, things haven't been going so well after I nailed two picks back-to-back. I guess I should just pick Tiger to win every event from here on out even if he's not playing in it.
Update: Marc Leishman withdrew prior to hitting a shot, so I get a mulligan.
Hopefully I can make the best of it and deliver now, so even though I'm picking first this week I'm now picking last.
I'll give you a name that may not stand out, but I think the potential is there for a win on this course … Henrik Stenson. Ball striker.
Anyways, this week I'm going with Marc Leishman. The guy usually performs well on these types of courses
… and that's all I've got because I'm pretty exhausted after watching three days of World Long Drive competition. (Psst – If you have only seen the TV version of the World Long Drive then you are only getting a tiny portion of what these guys do. Read my stuff on WorldLongDrive.com.)
However, my real pick is – wait for it – myself. I am playing Trinity Forest the week after the Byron Nelson and my goal is to beat Tony Romo's highest score. I would say lowest score, but I have literally only played golf ONE TIME THIS YEAR.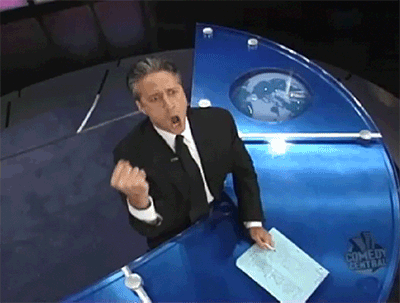 So, if you follow me on Twitter you'll get a few pictures during the round. If you follow me on Instagram (which none of you are allowed to do), you'll probably see some videos. Maybe I'll try and recreate a few Romo shots and see if I can do better than him.
So, to sum up…Leishman Stenson and myself (to beat Romo).
While I am already looking ahead to next week, there's a tournament being played this week so I'll go ahead and make a pick.
Jordan Spieth.
There is absolutely 0 reason to pick Spieth right now given the way he is currently playing. However, the Dallas native seems to love playing in front of the home town crowd going all the way back to when he was in high school and making cuts at this very event.
For that reason alone I am going to take him this week. Not to mention, he has to turn everything around eventually, right? Maybe this will be the week that old Jordan finally shows back up again.
Give us the favorite at the Byron Nelson this week. Brooks Koepka has been building towards next week's PGA title defense with a runner-up at the Masters and we expect the world no. 3 to clean up at Trinity Forest. Big fairways and greens usually are a good recipe for the 3-time major winner. See Erin Hills for example.
Stats-wise, Brooks has been decent this year but we'd like to focus on the fact he's an absolute freak of a golfer and has a legit shot to win any time he tees it up. Why not go into your major title defense riding the high of a win the week before? There's no such thing as *too* much confidence.