Bryson DeChambeau was caught throwing a tantrum on camera during The Open Championship a couple of weeks ago after his first round. He basically lost his mind on the driving range and threw several of his clubs.
Why?
Well, he said he apparently lost his swing, but interestingly enough, he got it back in time to make the cut at the third major of the year.
Golf Channel shared video of the incident last week…
This didn't make the so-called "Scientist" very happy and he commented on their Instagram version of the video.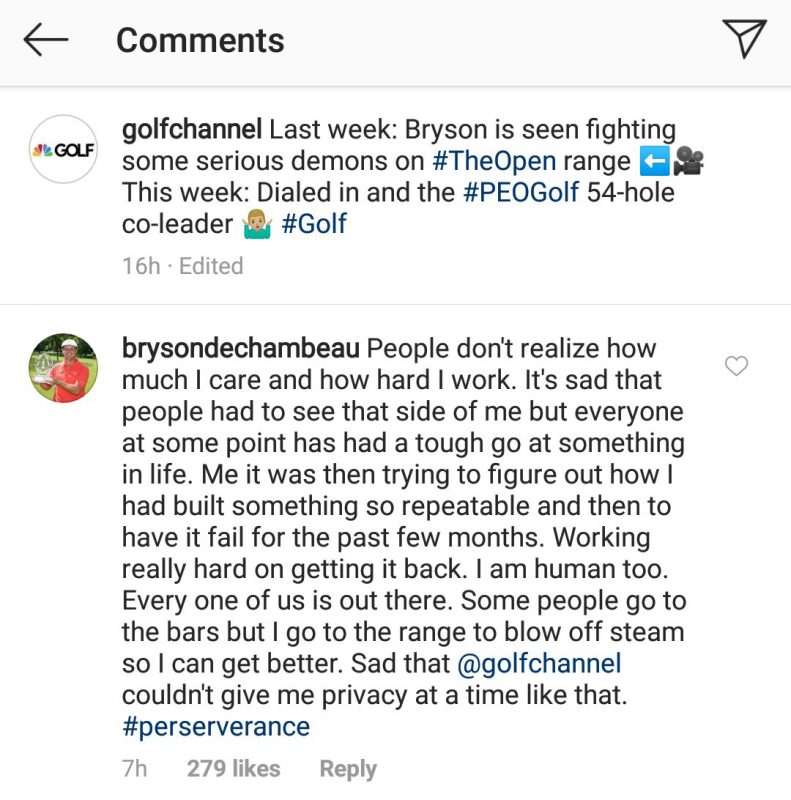 We all know golf is tough and everyone has bad days on the course, but not everyone starts face-palming and throwing all of their clubs on the range. It's also Golf Channel's business how you act on the course, range, on social media, and so on. You're a PGA Tour pro with two wins in your very short career.
GET A HOLD OF YOURSELF!
DeChambeau, who played in the Porsche European Open last week, was leading until he lost his swing again on Sunday and imploded on the back nine, shooting 5-over on his last four holes.
No word on whether he's commented on Golf Channel airing his horrible play, but he did apologize to winner Richard McEvoy for the childish way he acted on the 72nd hole.
This guy is currently on the U.S. Ryder Cup team. He believes he can bring some new scientific approach to the team to help the other guys, 7 of whom have won a major championship (and Rickie Fowler).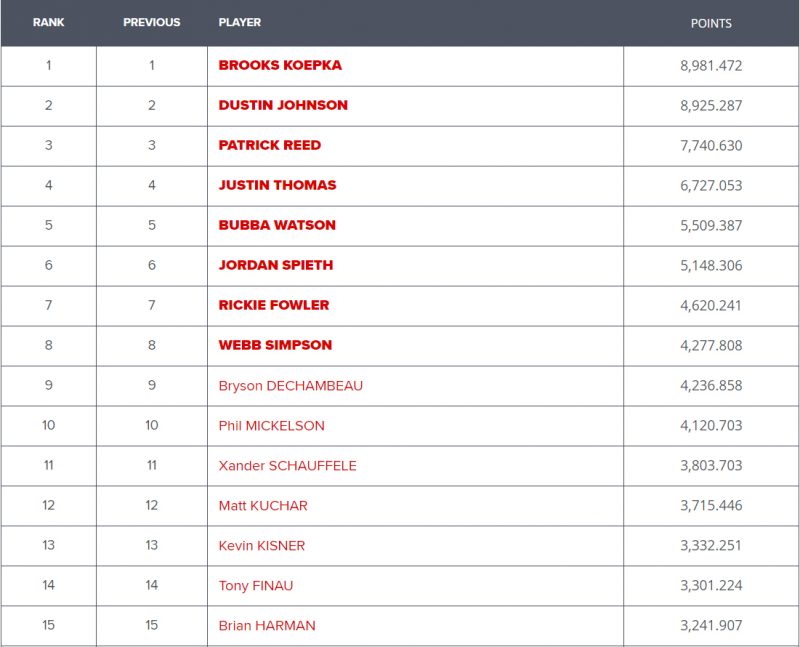 I'm not sure exactly what he's going to teach Brooks, DJ, JT, Bubba, Jordan, Patrick, Rickie, or even Webb Simpson (US Open champ and 2018 Players champ), and honestly, I don't want to find out.